Once you've searched for your term in the archives, you can click the "Date Range Filter" next to the search bar to only search within a certain date.
Select the dates desired in the following format: Year-Month-Day or YYYY-MM-DD and hit Submit button.
Alternatively you can use the search bar on the left side to refine your search by Month, Day of the Week, Era, etc.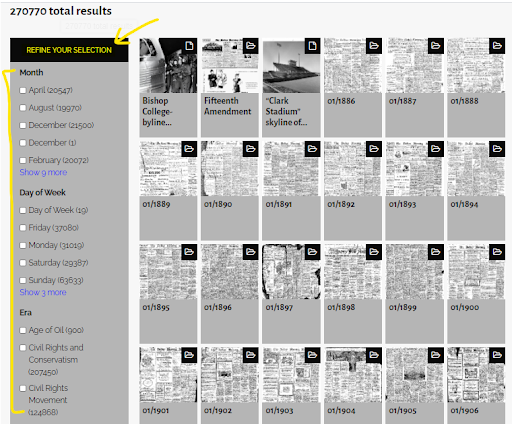 You can also browse by decade by clicking the "Browse by Dates" button.